This winter William Aiken House wedding has designed inspired by a luxurious yet ethereal color palette of white and green with hints of gold accents. These colors compliment the venue of The William Aiken House whose warm yellow exterior and foliage adorned courtyard contain the same hues. Roses and peonies are the focus of floral design, but the crowning feature are the two iron chandeliers draped with hanging flowers – a design element the bride discovered from someone based in England who was kind enough to share the design concept with the bride and coordinator.
The couple met in Charleston on a chance weekend where Jessica was helping a friend move to the Holy City. She visited again on a July 4th and texted Rok who of course asked her on a date. Rok is a pilot in the Air Force and Jessica is management consultant for Accenture. Their professions currently have them living in different states, but they always visit on weekends. After several years of courtship, the two made it official.
The Proposal (as told by the bride): "Rok told me that he was going to be in Charleston for work and invited me to join him, but was really planning the engagement. We had dinner at Pearlz, which is where we had our first date, then went to the pier to swing on the porch swings. This is something we would do often when Rok lived on E Bay St. Rok had someone playing a song we had heard the night we met on a guitar behind us while we were swinging, then he proposed."These sweet personal touches also appeared on their wedding day.
In lieu of a traditional wedding cake, the couple opted for a Bailey's bread pudding cake inspired from a restaurant they visited on the west coast. The restaurant supplied FISH with the recipe and they were happy to oblige. In addition to a bread pudding the cake, an assortment of desserts from pies to cookies were on display in honor of Jessica's grandfather Mykytiuk and to appease the sweet tooth of guests. The reception was lively with band Plane Jane performing in a clear tent featuring whimsical uplighting and two lounge sets for guests breaking from dancing. A perfect romantic and festive evening for a wedding in the town where Jessica and Rok met and fell in love!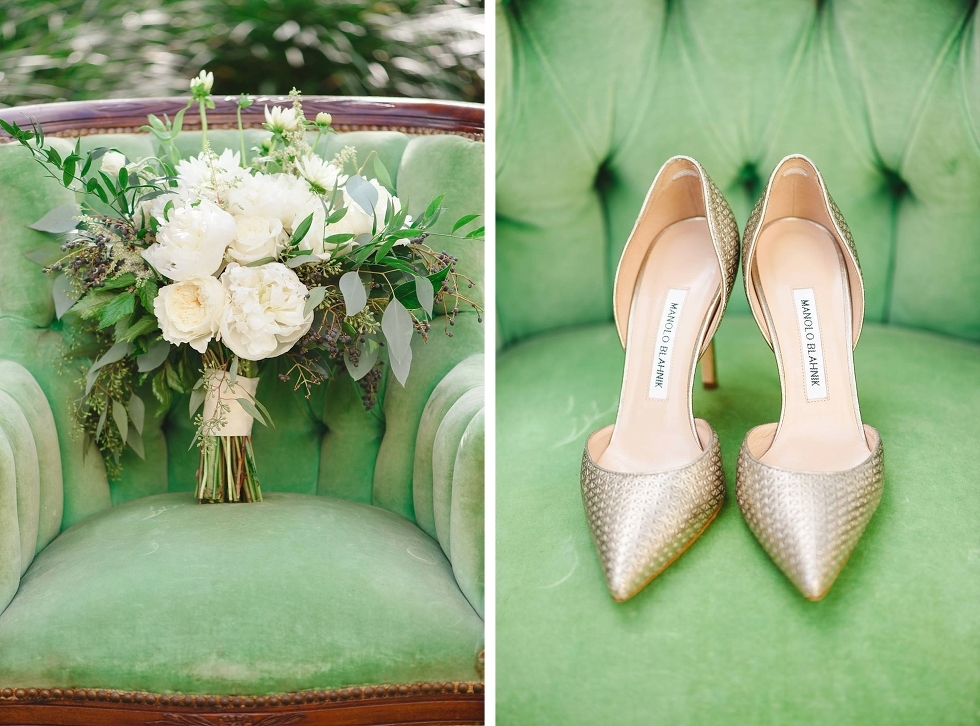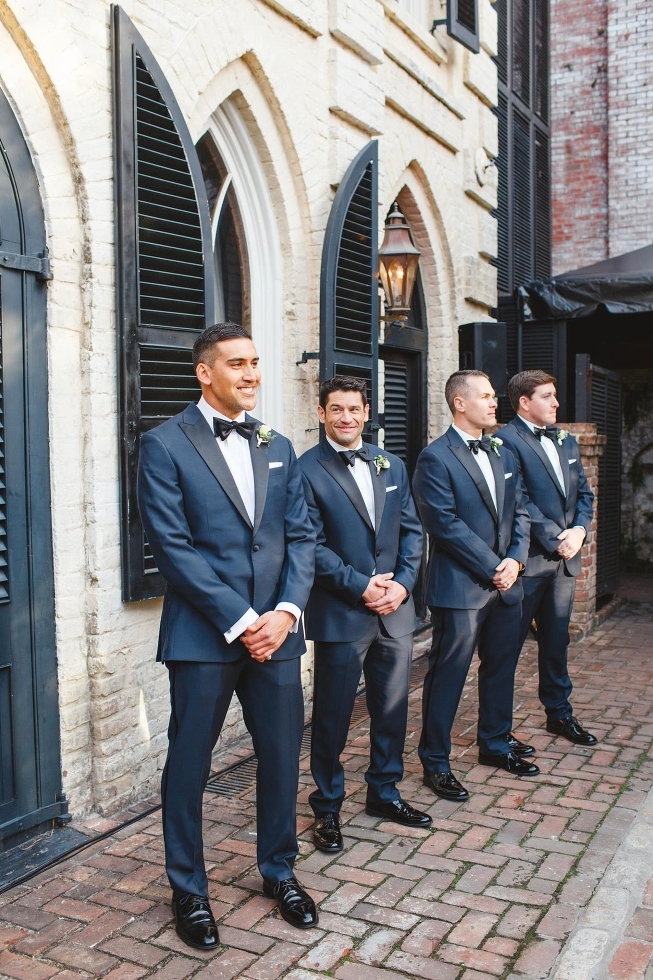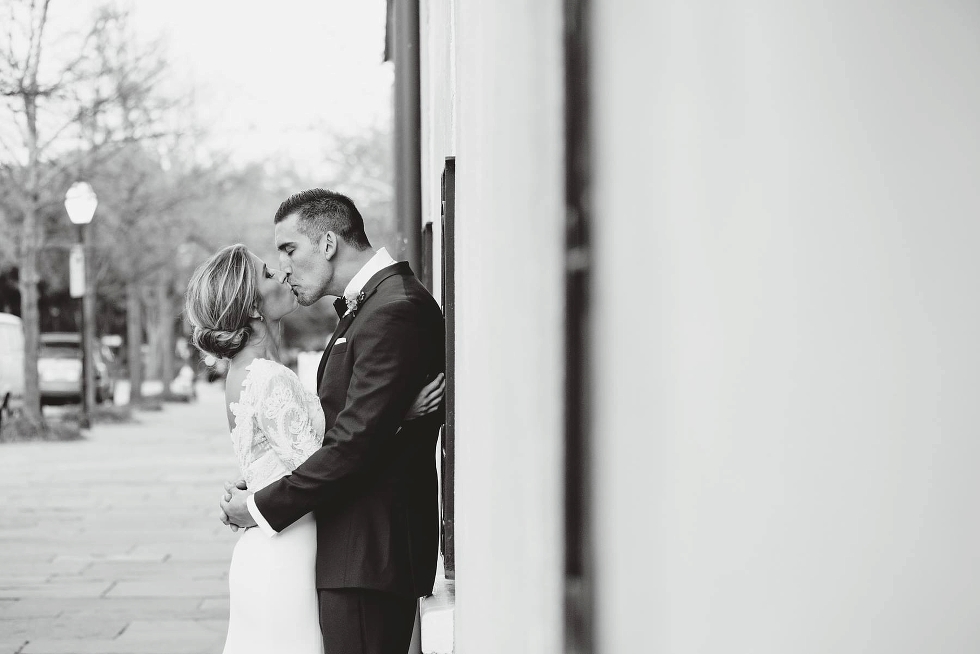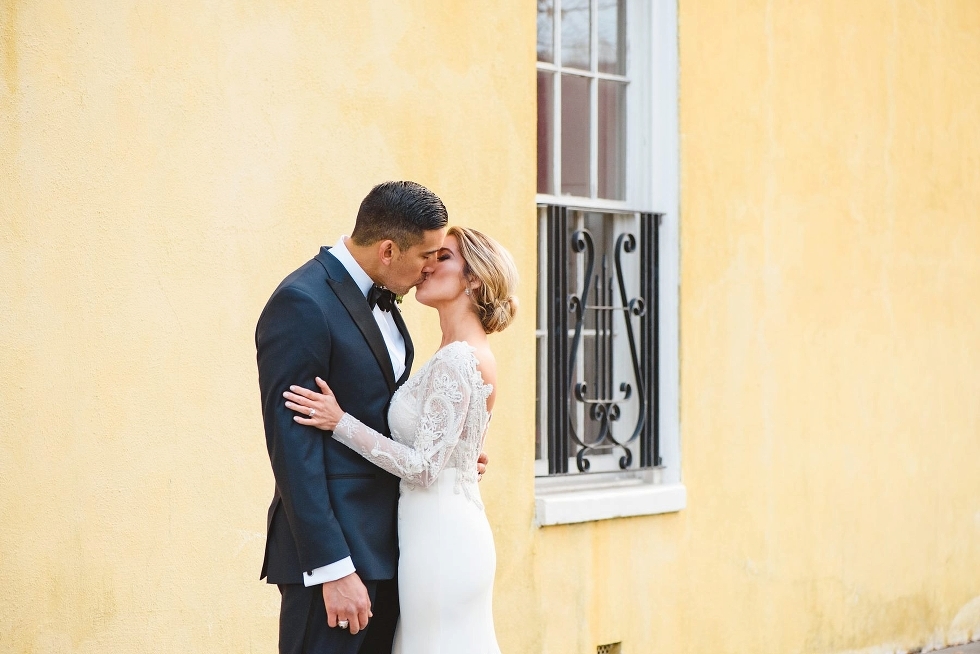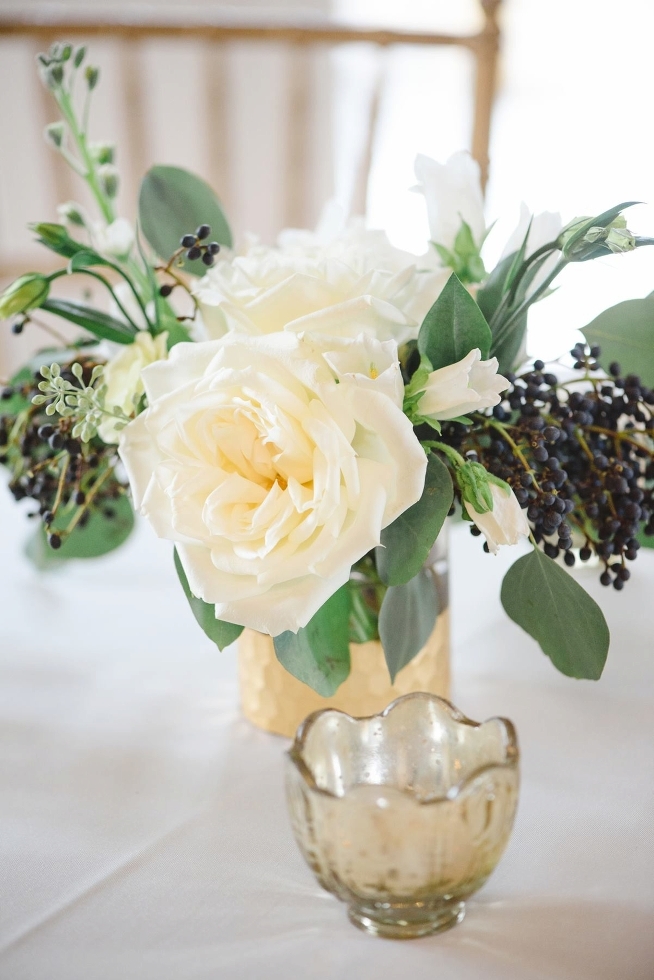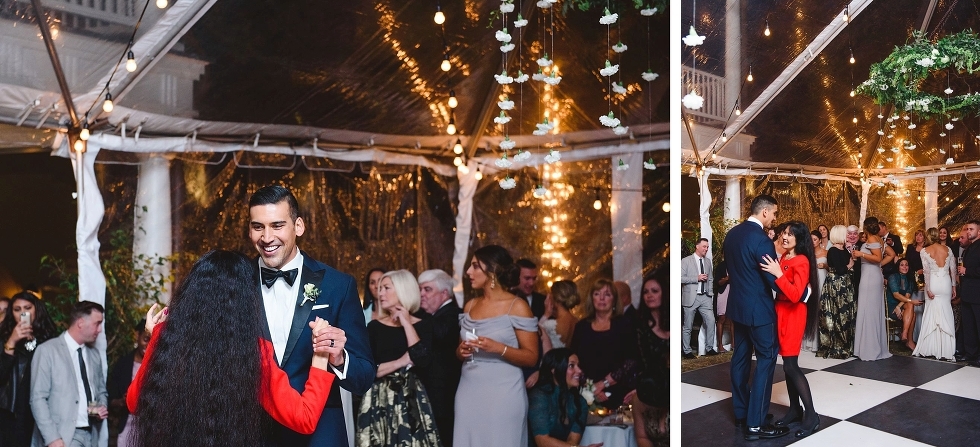 VENDORS
Venue: William Aiken House | Event Design, Floral Design, & Coordination: FOX Events | Caterer: PPHG
Band: Plane Jane | Rentals: Snyder Events and Ooh! Events | Lighting: TEC
Hair & Makeup: Wedding Hair by Charlotte & Eleni Pitaridis (bridesmaid)