I'm so excited to share highlights from Emily and Tim's Alhambra Hall wedding from the fall! Emily and Tim met at work. Emily was a first year resident working night shift in the medical ICU where Tim is a nurse. The two initially bonded over a complex patient case whom they both were caring for. Tim enjoys fishing, cooking, music, and gardening. He's hardworking, sarcastic, and a bit goofy (and he's also from New Orleans! – most of my mother's family lives there and I visit every chance I get). Emily recently finished her 3rd year residency in internal medicine at MUSC. She's extremely motivated and equally as sarcastic as Tim. Their sense of humor is a great balance of wit and sarcasm, which I'm an avid fan of and made behind-the-scenes of their portraits wonderfully amusing.
Emily's vision for the wedding was "to have a simple, somewhat rustic but still classic wedding. The bridesmaids are wearing navy, groomsmen in gray. I'm thinking neutrals with gold accents for the decor. But most important to us is having an opportunity to celebrate with our family and friends with a fun party with good food and music." This inspiration was perfectly crafted and brought to fruition by Boutique Planning. Ashley and her team created an inviting atmosphere in this rustic setting with soft blush tones with accents of navy and metallic pops of gold. SYG Designs' floral creations are beautiful eclectic floral centerpieces that highlight such stunning flora as cafe au lait dahlias (personally a favorite!). Congratulations to Emily and Tim!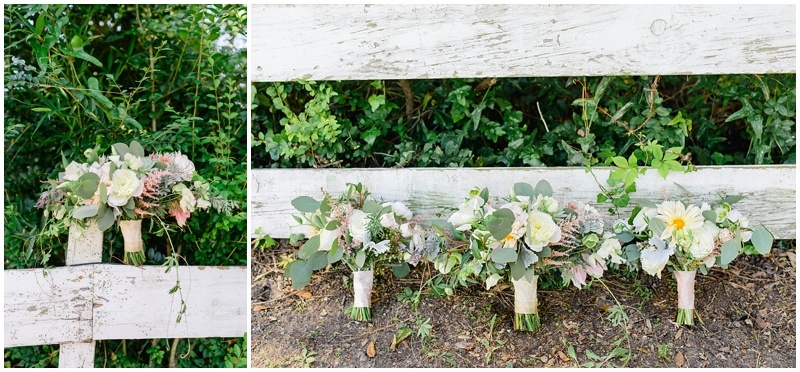 Wedding Team
Venue: Alhambra Hall | Event Design & Coordination: Boutique Planning | Floral Design: SYG Designs
Caterer: Salthouse Catering | Cake Designer: Village Bakery | DJ: Ascend Entertainment
Gown Boutique: Gown Boutique of Charleston | Bridal Hair & Makeup: Wedding Hair by Charlotte
Ceremony Musicians: Palmetto Strings | Rentals: Snyder Event Rentals | Transportation: Charleston Black Cab Co.